Diluent Measurement for Extra-Heavy Crude Oil
A glimpse into real-life solutions from the Tek-Cor 1100A Series Coriolis Flow Meter
We have a range of
Coriolis Mass Flow Meters
, designed to suit your need to measure almost any fluid, across any applications. Built on the Coriolis principle, these meters measure the mass of the fluids directly rather than volume; hence they do not require compensation for factors such as temperature and pressure, which impact volume and, in turn, impact the accuracy of the measurement.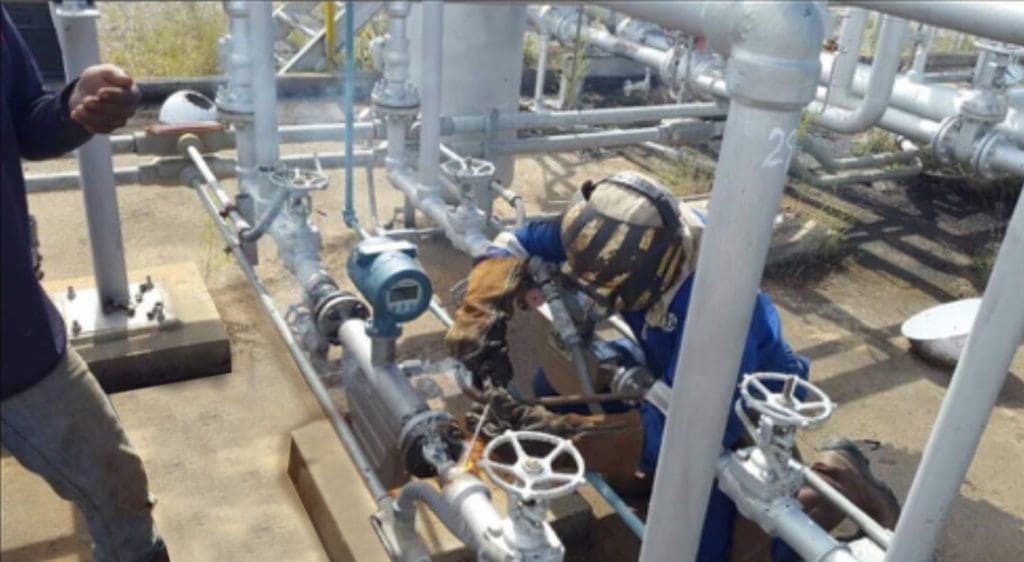 Technical Problem:

12 oil wells form the cluster 21, and each well uses progressive cavity pumps. To dilute the oil in the pipeline and improve the physical conditions to transport the oil down the pipeline, a diluent injection system is used due to the type (extra-heavy) oil required.
A Tek-Trol
Coriolis Flow Meter
, model Tek-Cor 1100, was installed to make the diluent measurement more stable, even during the change in the product's physical conditions. With a turn-down ratio of 100:1, the Tek-Cor 1100A achieved the accuracy and reliability in all aspects of the flow range.
This is just one example of how
Tek-Trol
technology solutions can help solve the company's advanced measurement, automation, and control solutions in a variety of industries.