Digitize your process instrumentation through Tek-Trol's one-stop IoT (Internet of Things) Monitoring Solution.
July 30, 2021
by
the_admin
in Solutions
Connect real things to the digital world by connecting your products, plants, systems remotely. We enable you to tackle the wealth of data achieved with advanced analytics.
Tek-Trol's Tek-Cloud IoT Monitoring Solution platform connects across a wide range of applications such as flow, level, temperature, and pressure with multiple industries worldwide with comprehensive instruments, hardware, and software solutions. This system is fully featured with powerful graphing features, voice/SMS/email alarm callouts, and data import and export support, all packaged in an all-inclusive package that brings remote field data to you anytime, anywhere. It is the right solution for all process plants for constant end-to-end communication.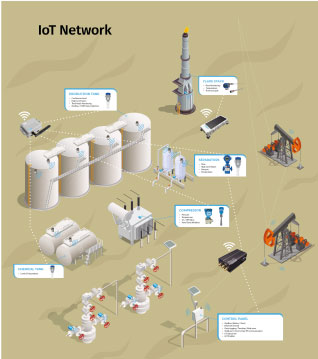 We provide 24/7 phone support to technical personnel to help with end device setup, product design, and certifications.
Tek-Cloud IoT Monitoring Solution platform
provides real-time data for:
Oil & Gas
Environment
Water & Wastewater
Smart City
and more applications.
Benefits
Single Piece.
Reduce leak paths.
Compact design.
Enhance operational safety.
Reduce error.
Easy to identify actuation position.
Application flexibility.
Reduce installation and maintenance cost.
Provide security with a double isolation barrier.