How to measure Steam Flow?
October 14, 2020
by
the_admin
in Vortex
Reliable Technology offering many advantages for flow measurement, including no moving parts, easy installation and almost has no maintenance without impulse lines, less leak potential and a wide flow turndown range.
The unique, compact, and easy to install design makes Tek-Vor 1300C remarkable in numerous industries, including Petrochemical, Chemical, Pharmaceutical, Food and Beverage, Power and District Heating/Cooling. Tek-Vor 1300C brings significant benefits when used in superheated or saturated steam applications, where measurement can be challenging to ensure safety in optimum conditions.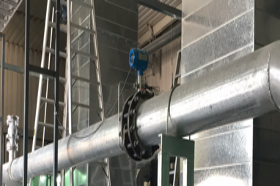 Applications:
Petrochemical
District Heating and Cooling
Hospitals
Universities
Chemical
Pharmaceutical
Food and Beverage